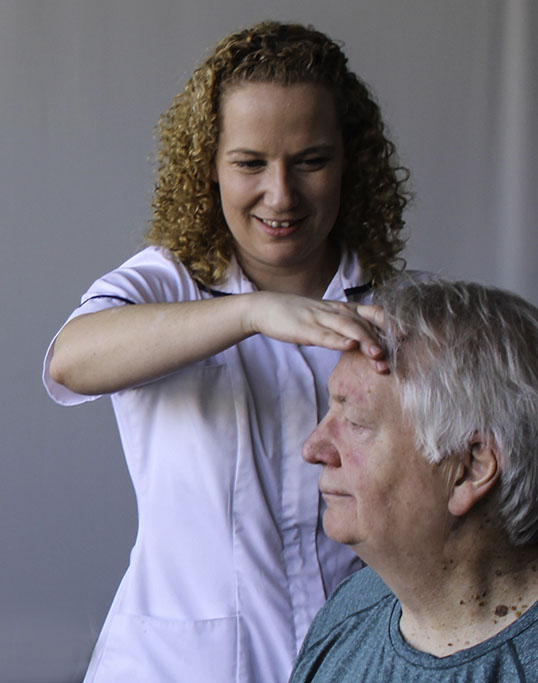 I'm Sarah Rogers and you will find my chiropractic clinic in the centre of Swansea. I understand how pain can affect your enjoyment of life. Pain doesn't have to be a constant issue, and with chiropractic interventions you can successfully overcome pain and regain control of your life.
I started working in Swansea in 2014 when I graduated from the Welsh Institute of Chiropractic, University of South Wales, Pontypridd.  After 5 years in Mid Glamorgan I was keen to stay in Wales and was delighted to start working at the Uplands Chiropractic clinic and the Coach house chiropractic clinic, which were among two of the first chiropractic clinics in Wales. You can learn more about me and my chiropractic journey on the about page.
My clinic is at the Life Therapy Centre, just off The Kingsway in Swansea. Please see the map, and contact me if you have any concerns about accessing the clinic.
Covid-19
Please be assured during the Tier 4 lockdown the clinic will be OPEN as usual. The clinic has been following new COVID-19 procedures since reopening in June and will continue to adhere to this for the foreseeable future. It is recommended if have an appointment please ensure you bring your text/email confirmation as proof of a medical appointment.
As ever, please be vigilant and reschedule your appointment if:
•You are experiencing any signs & symptoms of COVID-19 (cough, fever, lack of smell or taste, or are generally feeling unwell)
•Exposure to anyone with suspected and diagnosed COVID-19 in the last 14- 21 days (this includes being contacted by track and trace and if you are awaiting a covid test result).
•If you have been abroad within the last 14 days
If you are unsure or have any questions do not hesitate in contacting the clinic.
Are You in Pain?
Chiropractors look at the interaction between joints, muscles and nerves. We treat a wide range of conditions from patients suffering from acute pain to longstanding chronic conditions. Chiropractic is a primary health care profession and utilises a hands on approach to assess, treat and manage musculoskeletal conditions. We use your own body to help facilitate the healing process.
As chiropractors we undergo an intensive 5 year course and regular professional development courses to provide the most up to date and patient specific treatments. A common myth is that we only treat low back pain, we treat so much more from ankle sprain to elbow pain, why not look at our what is chiropractic page to find out more?
Chiropractic treatment is available for all and as a result the advice we provide is catered to each individual patient. Chiropractic treatment doesn't just stop after treatment, we will try and gage any lifestyle stressors and habits that may be contributing to your pain and collectively establish a plan to ensure maximum results. Our aim is to find and treat the root cause of a problem rather than just treat the symptoms.
Sarah Rogers is a member of the British Chiropractic Association and is registered chiropractor with the General Chiropractic Council. Sarah Rogers also completed training with the Royal College of Chiropractors and is a Licentiate member with the college.
Contact Sarah at the Life Therapy Centre, Swansea – 01792 277211